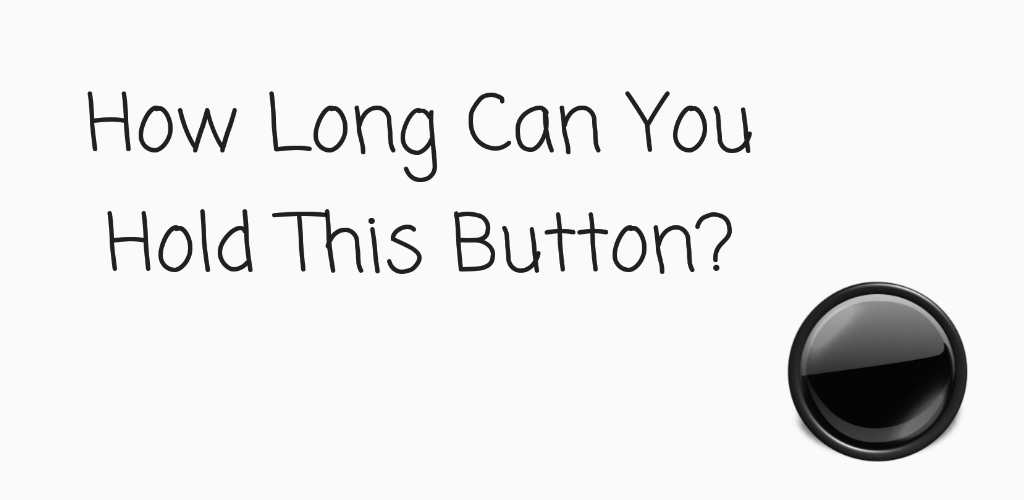 Play How Long Can You Hold This Button?

By far the best game playstore by Felipe R.
I am speechless, the whole game is very intuitive and the player simply does not have to be lost, but there is never a feeling of being guided. The simplicity and elegance of the design is also admirable, to say nothing of gameplay, although from a simple premise, it is very challenging, fun and able to offer a completely new experience every time it is played. In short, a masterpiece that has much to teach all current game developers.
Very Relaxing by George M.
This game is super relaxing. I can't believe how easy it is to play and how good I feel after I play it. Would recommend!
How Long Can You Hold This Button?
An android exclusive! Press the button! Beat all the best times!
This game is a science experiment, if you like it I need to know.
How long?
How long can you press this button?
An absolutely wonderful 5-star game where you press and hold the button!
Compete against the world's greatest button holders for your chance in the top 10 all time list!
And now for some nerdiness...
This is an Android expirement. I built it to test out some newer features and as such it may not work properly on anything below Android 5.0. Although the target is Android 4.4+, there's no guarantees.
It uses new things like Firebase for database, analytics, and ads. Hopefully these features are nice and you guys play a lot so I can get a feel as to how good they actually are.
Also, as a side note, this "game" has a utility bonus - a pretty super accurate stop watch to 100th of a second. hashtag bonus!
Need help? Check out the support page.